EU Funded Research Project – From Innovation into practice
SaferPLACES Global Platform: AI-Driven Flood Risk Intelligence for Urban Areas at Property level
SaferPLACES
TALANOA-WATER – Talanoa Water Dialogue for Transformational Adaptation to Water Scarcity Under Climate Change
TALANOA-WATER – Talanoa Water Dialogue for Transformational Adaptation to Water Scarcity Under Climate Change
SaferPLACES Global Platform: AI-Driven Flood Risk Intelligence for Urban Areas at Property level
SaferPLACES
I-CISK H2020 EU Project - Innovating Climate Services through Integrating Scientific and Local Knowledge
I-CISK H2020 EU Project – Innovating Climate Services through Integrating Scientific and Local Knowledge
Pluvial Flood Risk Assessment in Urban Areas
Copernicus C3S Sectoral Information Support System for DRR
CLARA EU H2020
DEVELOPMENT OF NEW AND ENHANCEMENT OF EXISTING, INNOVATIVE CLIMATE SERVICES
SmartRIVER
SmartRIVER – open-source artificial intelligence web service for effective water resources forecast and management
Awesome
A New Cloud-based application for real-time modelling and mapping the air and water pollution dispersion
Smartflood
A web tool for mapping flood hazard and risk over large areas
CLARA H2020
The aim of CLARA innovation action is to develop a set of leading edge climate services building upon the newly developed Copernicus Climate Change Services near term forecasts and sectorial information systems (SIS) and sustain their marketability and value.
Places
Pluvial flood hazard and risk assessment and mitigation in European cities
SWICCA COPERNICUS
The scope of the SWICCA project is to bridge the gap between institutes who provide water and climate data on one side, and water managers and policy makers on the other side
CLIMATE SERVICES
We provides climate and specific engineering services to support public authorities and stakeholders in designing and evaluating the benefit and costs of an Adaptation and Mitigation Plan at local, regional and national level
ENVIRONMENTAL MODELLING
GECOsistema team offers monitoring and modeling of environmental noise from outdoor/industrail sources (traffic, railways, industrial, oil and gas, and energy plants, productive and commercial activities)
DATA SCIENCE - MACHINE LEARNING
GECOsistema is able to design and provided proficient machine learning tools for environmental, water and energy applications reoccurring to state of the art software libraries and cloud computing infrastructure
Our Proven Process Produces Results
1. Engage and Imagine
We listen closely your actual and future needs. We co-evaluate priorities and we identify main modeling/data science solutions able to support your business goals or to tackle your main climate and environmental issues.
2. Co-Design
A bi-directional (two-way) knowledge creation to tailor-made the solutions we provide
and better address client's' needs. An increased awareness about pros and cons translates in better (and better-informed) use of the services
3. Agile Development
Our products and solutions evolve continuously through an iterative and incremental AGILE approach acknowledging feedbacks from real users to constantly refine and deliver better finale solutions/products.
4. Testing and Accuracy
We deliver services and turnkey solutions after a rigorous assessment phase to show achievable accuracy of proposed estimations, by using performance metrics and by benchmarking results with state of art existing studies and results.
5. Delivery
At the end of this co-creation process users are provide with a reliable and well know product they better understand and use.
Some Words From Our Clients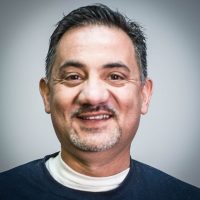 The consultancy made by GECOsistema for the air quality and dispersion modeling in my territory was professional and exhaustive. I recommend anyone to work with their great team. The forecast made was definitely correct.
Join the hundreds of organisations that trust GECOsistema today
PROGETTO SAFERPLACES  Il progetto SAFERPLACES è cofinanziato  il contributo di [...]
GECOsistema has recently  become a Member of Copernicus Academy Network. This [...]