State of the art and Innovative Air Quality and Dispersion Modeling Tools
GECOsistema delivers atmospheric dispersion modeling (ADM) for emergency, planning (urban air quality plans), and permitting (IPCC/EIA) purposes. ADM is used to estimate temporally and spatially atmospheric concentrations of a chemical or Odor from release, meteorological, and topographic/land use informations.
GECOsistema's modeling staff, comprised of consulting meteorologists (CCM), qualified environmental engineers and other related disciplines work closely with our project managers, permitting engineers and clients to conduct ambient air quality impact analyses.
In the last 20 years we have applied hundred of air dispersion modeling studies, recurring to state of the art air dispersion models (CALPUFF/CALMET, AERMOD, ISC3, SCREEN, ADMS, CAMx) combined with 3D meteorological processors (WRF, MM5, RAMS, GFS and CALMET) to assess the air quality and odor impact related to point, linear and diffuse emissions representing all ranges of atmospheric pollution sources, such as industrial stacks, road traffic, landfills or construction sites.
Main ADM application concerns the following emission sources:
Incinerators and Waste Incinerators
Fossil Fuels and Biogas / Biomass Power Plants
Odor emissions from areal sources – landfill, farms
Emissions from industrial processes (refineries, cement plants, chemical industries, etc.)
Emissions from construction activities (pipelines, roads, etc.)
GECOsistema also carries out Human Health Risk Assessment (HHRA), using dispersion model results as input to the approach set out in the US EPA Human Health Risk Assessment Protocol (HHRAP). For example, HHRA can be required to assess the impact of dioxins emitted from processes regulated under the Waste Incineration Directive (WID).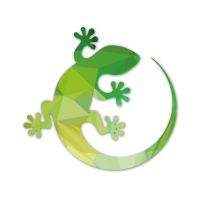 Contact us for informations about Air Dispersion Modeling