"We build innovative and open web mapping applications"
At GECOsistema, we believe that geospatial information combined together with simple processing tools in a open-source web-mapping application can empower people to make better decisions that affect their lives, society, and the world around us.
As an alternative to the highly developed commercial web mapping software available, open source solutions have become increasingly popular in recent years and are favoured by
GECOsistema developers for interactive web mapping solutions.
GECOsistema has developed its Product as web-mapping service exploiting open-source technologies and the power of cloud computing.
GECOsistema most commonly use a range of technologies to deliver both open source and commercial solutions (ESRI);
MapServer and GeoServer for the mapping engine; MySQL, SpatiaLite and PostgreSQL / PostGIS for database technology; OpenLayers for map functionality in the browser, R and Python GDAL for spatial geo-processing.
Web-Mapping
GECOsistema has developed GECOMap, a flexible and complete framework for building rich web-mapping applications. It emphasizes high productivity, and high-quality development of the source code. GECOMap is based on the Python/Numpy/GDAL libraries and a complete RIA-oriented JavaScript toolbox, a JavaScript testing environment, and tools for compressing JavaScript code. The JavaScript toolbox is composed of the Sencha/ExtJS, OpenLayers, GeoExt JavaScript toolkits.
GECOMap follows the Open Geospatial Consortium standards. This is achieved through OpenLayers or GeoExt supporting several OGC norms, like WMS, WFS, WMC, KML, GML etc.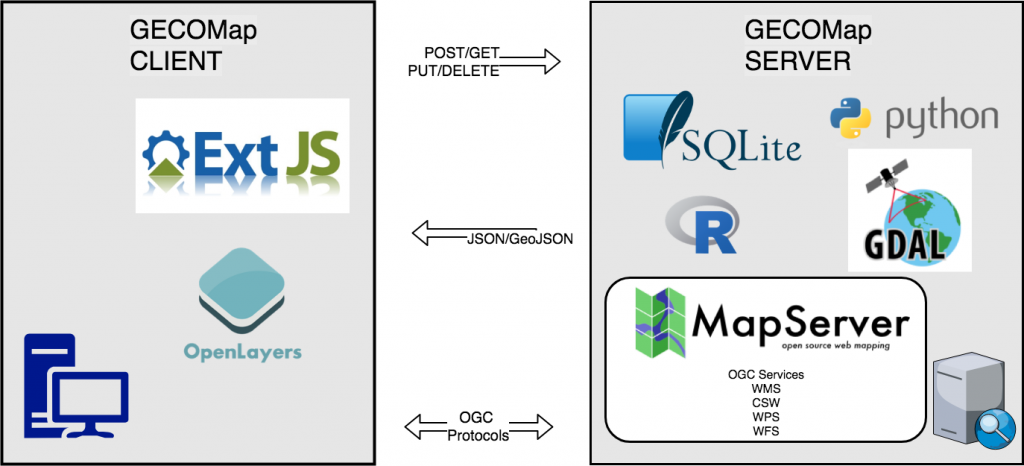 Desktop GIS
GECOsistema offers solid skills in software development and in geomatics. We help you achieve successfully your GIS projects (Qgis and ArcMap) and specific vertical solutions. The size of our team and its various skills allow us to be your contact for all matters relating to any GIS aspects.
GECOsistema can:
help define the architecture of your GIS solutions and advise your development teams;
implement new features in Open Source GIS features that will then be donated to the community source code to ensure sustainability;
develop layers specific to your business, all based on Open Source GIS for advanced use in a particular context (management of the water network, power grid management, determination of environmental impacts, issues related to security, etc.;
train you to use Open Source GIS and to develop of plugins.
An 
environmental impact assessment
 (EIA) is an assessment of the possible impacts that a proposed project may have on the environment, consisting of the environmental, social and economic aspects.
The purpose of the assessment is to ensure that decision makers consider the environmental impacts when deciding whether or not to proceed with a project. The International Association for Impact Assessment (IAIA) defines an environmental impact assessment as "the process of identifying, predicting, evaluating and mitigating the biophysical, social, and other relevant effects of development proposals prior to major decisions being taken and commitments made."[1]
EIAs are unique in that they do not require adherence to a predetermined environmental outcome, but rather they require decision ­makers to account for environmental values in their decisions and to justify those decisions in light of detailed environmental studies and public comments on the potential environmental impacts.
Strategic environmental assessment (SEA) is a systematic decision support process, aiming to ensure that environmental and possibly other sustainability aspects are considered effectively in policy, plan and programme making. In this context, following Fischer (2007)[1] SEA may be seen as:
a structured, rigorous, participative, open and transparent environmental impact assessment (EIA) based process, applied particularly to plans and programmes, prepared by public planning authorities and at times private bodies,
a participative, open and transparent,possibly non-EIA-based process, applied in a more flexible manner to policies, prepared by public planning authorities and at times private bodies, or
a flexible non-EIA based process,applied to legislative proposals and other policies, plans and programmes in political/cabinet decision-making.
Effective SEA works within a structured and tiered decision framework,aiming to support more effective and efficient decision-making for sustainable development and improved governance by providing for a substantive focus regarding questions, issues and alternatives to be considered in policy, plan and programme(PPP) making.
SEA is an evidence-based instrument, aiming to add scientific rigour to PPP making, by using suitable assessment methods and techniques.
Directive 2008/1/EC of the European Parliament and of the Council of 15 January 2008 concerning 
integrated pollution prevention and control
 is a
directive
 of the 
European Union
. It replaces the 
Council
 Directive 96/61/EC of 24 September 1996 on the same subject matter; both are commonly referred to as 
IPPC Directive
.
From 2005-2007, the effect of the directive was assessed. In 2010, a revised wording was published, integrated with 6 other European directives regulating large industrial sites, into the Industrial Emissions Directive, short IED.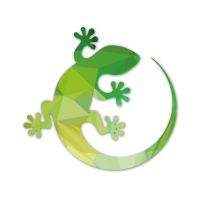 Contact us for informations about GIS and Cloud Web Application