Water quality modeling is a relevant issue for industrial, rural, and urban discharges in surface water bodies (river, lake, estuarine, sea, off-shore); an assessment being needed for design, remediation or EIA purposes.
GECOsistema's catchment modelling provides water quality modelling solutions from the river basin district to the urban catchment to ensure any discharges are compliant with environmental regulations; to identify integrated pollution management solutions and to support the development and implementation of catchment management plans.
We use a comprehensive suite of modelling tools which integrate demand for potable water, its abstraction and how this translates through to point source and diffuse pollution impacts from both urban and non-urban sources to assess environmental impacts in receiving waters.
GECOsistema's experience in surface water quality and hydraulic modeling is documented by a long list of projects undertaken in several contexts in Italy and other countries. We have tackled problems in riverine, coastal and transition areas.
GECOsistema has deep knowledge in a wide range of all aspects involved in water quality models:
collection and interpretation analysis of field data
conceptual system modeling on the basis of available information's (topography-bathymetry, hydrochemical and hydrological)
calibration and validation of advanced numerical models for hydrodynamic, quality and sediment transport modeling;
use of model sensitivity analysis for the quantification of structural and parameter uncertainty of models;
For near field pollution problems related to industrial discharges (jet, plumes), as point source emission in offshore or temperature increment in small rivers close to the thermal discharge, the use of conservative dilution models (as Visual Plumes) is usually adequate.
Far field problems that entails estimation of reactions, degradation, sediment interaction and transport, established model as HEC RAS, WASP, QUAL2E-K enable a full description of virtually all relevant aspects involved.
For complex 2D hydraulic- quality simulations in coastal or intertidal flats or flood plains TELEMAC-2D stands as a reference and documented tool.
In addition to standard established codes, for several problems when site characterization is limited and for screening purposes, analytical solutions like , modified Di Domenico equation (Rios et al , 2013) could be a viable option.
An 
environmental impact assessment
 (EIA) is an assessment of the possible impacts that a proposed project may have on the environment, consisting of the environmental, social and economic aspects.
The purpose of the assessment is to ensure that decision makers consider the environmental impacts when deciding whether or not to proceed with a project. The International Association for Impact Assessment (IAIA) defines an environmental impact assessment as "the process of identifying, predicting, evaluating and mitigating the biophysical, social, and other relevant effects of development proposals prior to major decisions being taken and commitments made."[1]
EIAs are unique in that they do not require adherence to a predetermined environmental outcome, but rather they require decision ­makers to account for environmental values in their decisions and to justify those decisions in light of detailed environmental studies and public comments on the potential environmental impacts.
Strategic environmental assessment (SEA) is a systematic decision support process, aiming to ensure that environmental and possibly other sustainability aspects are considered effectively in policy, plan and programme making. In this context, following Fischer (2007)[1] SEA may be seen as:
a structured, rigorous, participative, open and transparent environmental impact assessment (EIA) based process, applied particularly to plans and programmes, prepared by public planning authorities and at times private bodies,
a participative, open and transparent,possibly non-EIA-based process, applied in a more flexible manner to policies, prepared by public planning authorities and at times private bodies, or
a flexible non-EIA based process,applied to legislative proposals and other policies, plans and programmes in political/cabinet decision-making.
Effective SEA works within a structured and tiered decision framework,aiming to support more effective and efficient decision-making for sustainable development and improved governance by providing for a substantive focus regarding questions, issues and alternatives to be considered in policy, plan and programme(PPP) making.
SEA is an evidence-based instrument, aiming to add scientific rigour to PPP making, by using suitable assessment methods and techniques.
Directive 2008/1/EC of the European Parliament and of the Council of 15 January 2008 concerning 
integrated pollution prevention and control
 is a
directive
 of the 
European Union
. It replaces the 
Council
 Directive 96/61/EC of 24 September 1996 on the same subject matter; both are commonly referred to as 
IPPC Directive
.
From 2005-2007, the effect of the directive was assessed. In 2010, a revised wording was published, integrated with 6 other European directives regulating large industrial sites, into the Industrial Emissions Directive, short IED.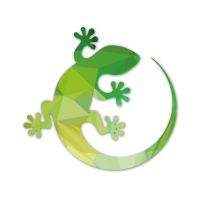 Contact us for informations about Surface Water Quality Modeling