A cloud-web platform for worldwide mapping flood hazard and risk over large areas
"Large-scale and high resolution geographical/topographical data has the potential to improve resilience in natural and flood hazards. GECOsistema is developing algorithms and technology to realize this potential."
SmartFLOOD is an INNOVATIVE Cloud-Web platform developed to drastically reduce cost in Flood Hazard and Risk Mapping at large-scales.
SmartFLOOD's mission consists in designing and developing an advanced cloud-web platform for retrieving in real-time detailed, high resolution and comprehensive flood risk map of the entire planet.
Integrating large scale and high resolution open data and emerging information and communication technologies in flood risk management for robust, evidence-based decision-making.
SmartFLOOD meets increasingly demanding and challenging needs of risk management policies, providing authorities and stakeholders an innovative solution to assess flood risk.
SmartFLOOD provides quickly to our clients (such as public authorities, in particular civil protection agencies, insurance and re-insurance companies, critical infrastructure, but also citizens) detailed information about areas and assets prone to flooding that supports decision-making and the design measures and the defining of risk transfer schemes (insurance).
The Web Service is designed to provides end-users with the possibility to consistently and cost-effectively extend local detailed flood studies (i.e. those coming from complex flood models, field studies or remote sensing detection) in uncovered data-scarce regions, to extrapolate them to larger scales and downscale to finer resolutions.
The service is fully operative and actually covers the entire PAN-EU but can be extended to be operative worldwide, it implements the Geomorphic Flood Index (GFI; Samela et al., 2017) workflow described in Tavares da Costa et al. (2017) and developed under the System-Risk project (www.system-risk.eu).
SMARTFLOOD provides to Insurance and reinsurance companies detailed information about areas and assets prone for defining of flood risk transfer schemes.
SMARTFLOOD covers the needs of Public Authorities seeking for a comprehensive, cost effective and homogeneous mapping of large areas to meet the EU Water Framework Directive requirements.
SMARTFLOOD attends to the needs of single users seeking for local high detailed maps in data scarce regions where numerical modeling may not be feasible.
Pattern recognition techniques applied to remote sensing (e.g., Digital Elevation Models) and derived products, offer the opportunity to fill existing gaps. Exploiting such methods, we created a preliminary flood classification Web Service based on morphological descriptors, as a strategic component for any decision supporting system.
The system is suitable for use when data is scarce and/or sparse and is conceptualized in such a way that minimizes data and knowledge requirements
SMARTFLOOD core algorithm is based on the morphological descriptor Geomorphic Flood Index (Samela et al., 2017), GFI, and its use as a linear binary classification feature (Degiorgis et al., 2012).
The workflow starts with terrain analysis (i.e. determination of flow direction, local slope and upslope contributing area) of a Digital Elevation Model (DEM), using TauDEM tools, and the segmentation of a reference map of maximum flood depths using a pre-defined cut-off depth (in this case 0.01 m).
The morphological characterization stage corresponds to the computation of the GFI from terrain analysis layers and the definition of a classification area, used to avoid some classification shortcomings.
The supervised classification of the GFI is then performed within the classification area established for each river basin, searching for the optimal threshold that better represents the binarized reference flood extents. The optimal threshold is subsequently used to segment the GFI layer, resulting in an index-based flood extent map (i.e., all values above or equal to the threshold are flagged as flooded and below as not flooded), or map of flood-prone areas.
Finally, we quantify how well suited the continuous classifier is and how well the classification performed within each, and across, river basins.
At a Glance
high resolution maps of flood hazards and risk
extrapolation and downscaling from existing flood hazard maps
the platform can be tailored based on users needs
Operative at PAN-EU but can be extended to worldwide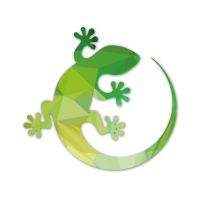 Find out the SmartFLOOD demo now!